NEWS
NEWS 0

A failed coup is always a good opportunity for a strong man to do some housecleaning. Turkish tough guy President Recep Tayyip Erdogan is making the most of ...

NEWS 0

The Bernie Sanders campaign spent quite a bit of time trying to interest the media in a story about Democratic National Committee Chairwoman Debbie Wasserman Schultz and her ...
COMICS
ANIMATION 0

In the wake of San Diego Comic-Con and the announcement of an animated Justice League Dark film Warner Bros. Animation, a new bit of footage surfaces of what ...

ANIMATION 0

The premiere of Batman: The Killing Joke at San Diego Comic-Con and the limited Fathom Events screenings held an intriguing glimpse at what lies next for Warner Bros. Animation. New ...

COMICS 0

Oh yes, true believers, it's that time once again. Fresh off the heels of San Diego Comic-Con, by way of Newsarama, comes Marvel Comic's full list of solicitations for ...
SCI-FI FANTASY: FILM / TV / ANIMATION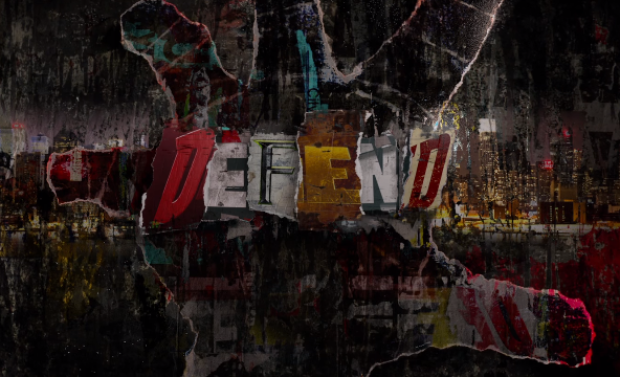 ECLECTICKA
0
While sharing a word with IGN, Netflix CCO Ted Sarandos gave a tease or two on the future of their immensely popular Marvel original series. Sarandos mentioned Marvel's Luke ...
STYLE
BEAUTY STYLE EXPRESS 0

So I am currently about to be on my way to Caribana, hosted in Toronto every year. I have never been and I am super excited! I have ...

BEAUTY STYLE EXPRESS 0

First thing first, I've been wanting to write about these kits foreverrrrr!! Literally! There is so many shades at this point that I'd have to do it by ...

BEAUTY STYLE EXPRESS 0

Okay, so this is probably one of my favorite topics to even talk about or share information on. I am always on the hunt for new brow products. ...
WELLNESS
WHERE EVER WELLNESS 0

Ever feel the rush of motivation after you set a new goal? No matter how lofty, new goals often come with an overwhelming sense that you can take ...
GAMES
ECLECTICKA 0

The masterminds over at Telltale Games has released the first official trailer for the upcoming Batman The Telltale Series just prior to their panel at San Diego Comic-Con! The trailer can an ...

GAMES 0

All right so there has been a lot of attention drawn towards the app that's making gamers leave the comfort of their homes to go and play their ...

GAMES 0

For those of you who are like me and couldn't make it to The Electronic Gaming Expo (or E3), and are dying to know about the upcoming game trailers,here they ...
Get more stuff like this

in your inbox
Subscribe to our mailing list and get interesting stuff and updates to your email inbox.